Auburnmist Just Look At Teasha
Shea; (November 6, 1994 to March 20, 2004)
We almost called her "Just a Shady lady" but then we thought she might turn out that way. It turns out that Shea was a pretty shady lady anyway. She was always a real go getter who loved her people especially when they played fetch with her. In the fall of 2003, she was diagnosed with cancer, requiring the amputation of her left hind leg. This go getter attitude served her well as to everyone's amazement, she was up and about and ready to go home the day after the surgery. Two weeks later she was playing fetch again. In February 2004, she slowed down and suddenly went blind. But even with that, she still got around, enjoying her loved ones and her outdoor walks. Finally the cancer moved into her lungs and we lost her on March 20, 2004. She was a wonderful companion.




Click here to download a short movie of Shea in the yard with Dave. This movie was shot on March 1, 2004, and yes she really was blind and on 3 legs. Please note that this file is 4.0 megabits.




Shea with her first lobster. Most dogs would sniff it, but Shea had to pick it up.
Shea jumping for a stick
Shea in the snow
Shea being a little suck at the trailer
Shea playing with Teak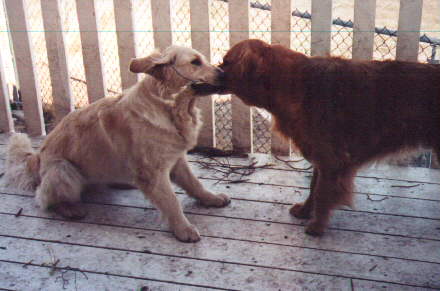 Shea with her best buddy Rob
Shea is a little dirty here
A recent shot of Shea, can you tell she has only 3 legs and is blind.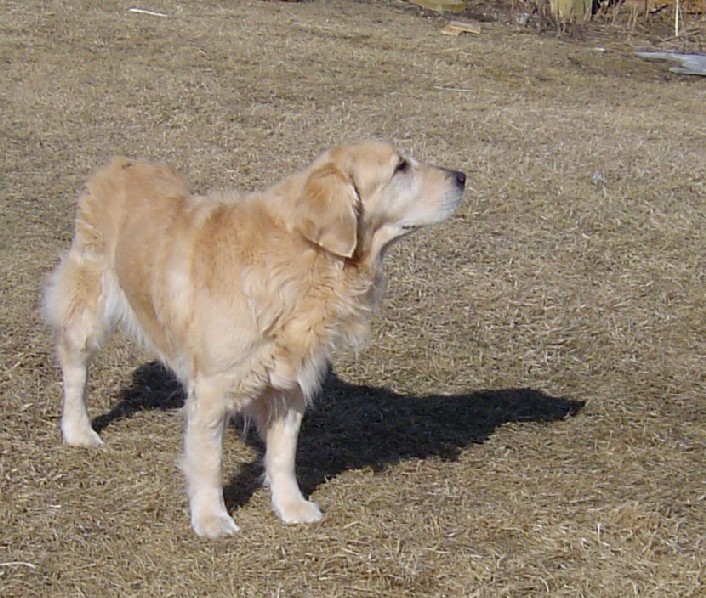 Shea looks pretty comfortable here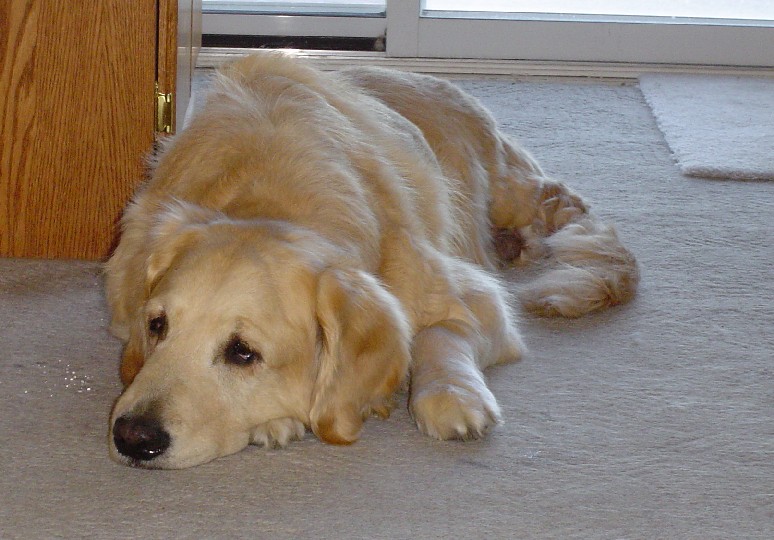 Go to Heinze Family Page.
All contents copyright ©
Heinze Group
All rights reserved.