IFC Market Charts
This page is a publication of Insight Financial Corporation.
All information is obtained from sources that we believe to be accurate, however, it is not guaranteed.

---
Dow Jones Monthly, 1974 to April 2001

---
TSE 300 Weekly, 1992 to April 2001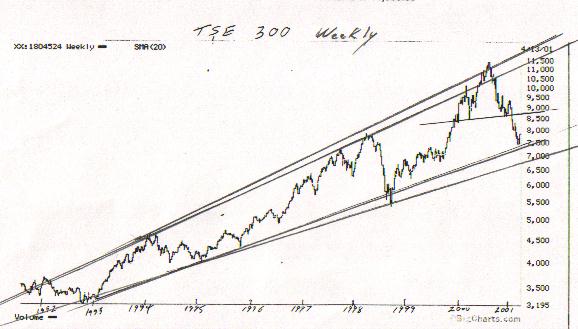 ---
Nasdaq Composite Weekly, 1974 to April 2001

---

---
Financial Insight provides information to help its readers make informed investment decisions. We are not connected with any financial institution, nor do we guarantee or recommend any investments. Professional advisors should be consulted to insure that your specific investment needs are properly considered.

---
All contents copyright ©
Insight Financial Corporation.
All rights reserved.